As the smallest SUV in the Subaru lineup, the 2023 Subaru Crosstrek gets a lot of attention from motorists who want the added utility of an SUV but don't want a vehicle that's cumbersome to operate. If you're interested in the Subaru Crosstrek, you might be curious about how the Subaru SUV compares to the 2023 Toyota RAV4. You can rest assured, the Subaru Crosstrek fares quite well when it's compared to its rival.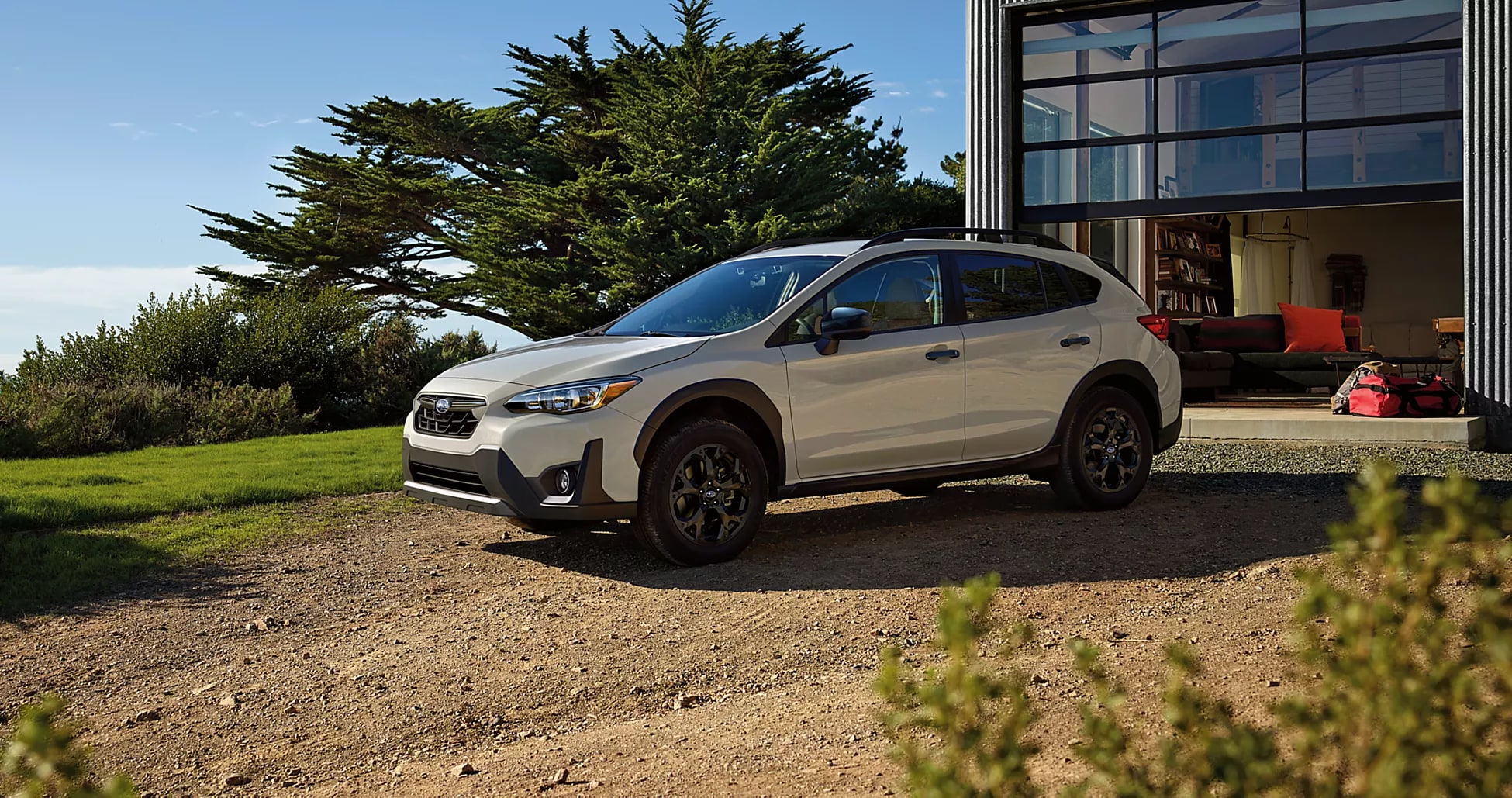 Off-Road Readiness
One of the many reasons drivers are drawn to the latest Subaru SUVs is that they're inherently ready to tackle the outdoors. For example, the Subaru Crosstrek has standard all-wheel drive and 8.7 in. of ground clearance. Models with a continuously variable automatic transmission are also outfitted with hill descent control and an X-Mode drive setting that's specifically for off-roading.
Equipped with standard front-wheel drive, the Toyota RAV4 lacks the sure-footedness of the Subaru Crosstrek. While you can swap the SUV's FWD for an available all-wheel drive setup, doing so will increase the cost of the Toyota RAV4.
Off-roading is a riskier endeavor in the Toyota SUV because it only has 8.6 inches of ground clearance. if you think the difference between that number and the ground clearance the Subaru Crosstrek has is slight, you'll reconsider that stance when you're faced with an obstacle on the trail. Venturing off the beaten path is riskier still because the Toyota RAV4 doesn't have a selectable drive mode that's designated for off-road situations.
Subcompact vs Compact
Although many drivers ask us how the Subaru Crosstrek compares to the Toyota RAV4 when they visit Gillman Subaru San Antonio, the SUVs aren't direct competitors. The Subaru Crosstrek is a subcompact SUV while the Toyota RAV4 competes in the compact SUV class.
That said, you might be wondering, "Is there a Subaru dealer near me who can explain what that means?" The difference between the SUVs' classifications means the Subaru Crosstrek is smaller and lighter than the Toyota RAV4.
The Subaru Crosstrek is 14.7 feet long and has a curb weight between 3,117 and 3,298 lbs. while the Toyota RAV4 is 15.1 feet long and has a curb weight that ranges from 3,380 to 3,690 lbs. Considering how much bigger and heavier the new Toyota RAV4 is, it shouldn't surprise you that the SUV's handling isn't nearly as engaging or spry as the Subaru SUV's.
If you want the superior SUV, check out our Subaru lease and finance offers for the 2023 Subaru Crosstrek now!