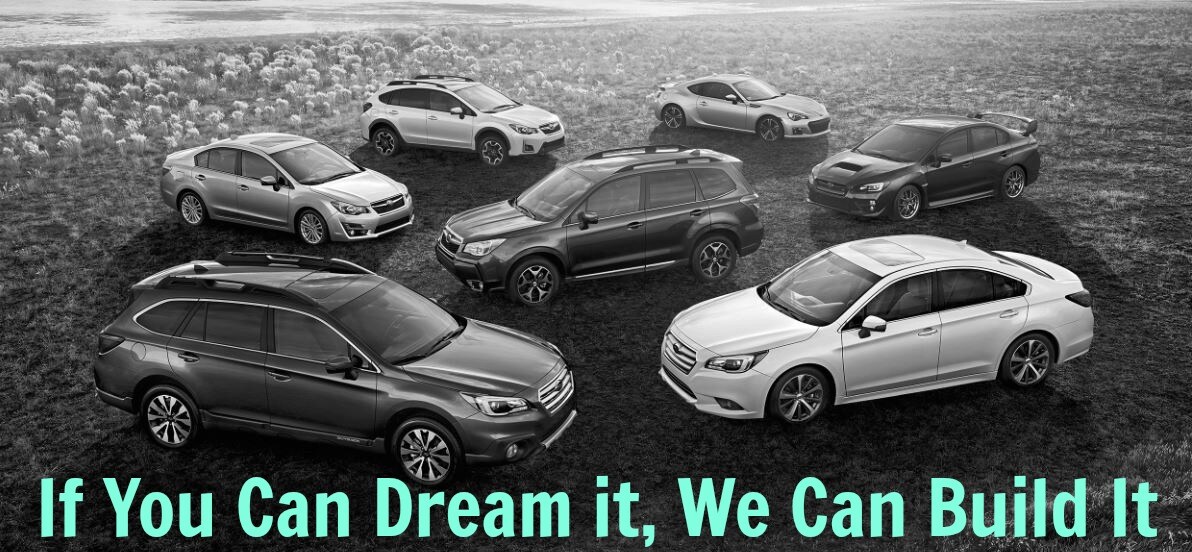 Custom Order Your New Subaru at Gillman Subaru San Antonio**
A car is more than just a car; it's an extension of your personality.  Your car is the last accessory you put on in the morning, and considering you spend an average 7% of your life behind the wheel, it comes as no surprise that you want everything about your car to be perfect, from its exterior paint and interior accents to its all its state-of-the-art features.
Fortunately, at Gillman Subaru San Antonio, you can customize your Subaru to embody your lifestyle.  Choose any number of our new Subaru models and make it 100 percent your own with our assistance. Follow these steps and you'll be driving a Subaru tailored to your needs in no time:
Get in contact with one of our supportive sales associates--whether by phone, email or in-person--to express your interest in ordering a custom Subaru.
Determine which Subaru you are most interested in. Want the spacious convenience of the Subaru Outback? Or perhaps you are more partial to sporty look of the Subaru Legacy?  All can be found in our showroom, and all can be easily configured to best suit your needs.
Once you have made your decision, stop on in for a test drive --or two--to see exactly what you wish to change or remain the same through your customization.
At our Selma location, we have technology that easily allows you to flip through various specs and colors to determine which best suit your needs and to build a model that you will be entirely satisfied with.
Work with our sales and finance team to agree on your final price, as customizing  may mean your price will vary from the advertised MSRP.
Make a deposit
Allow 6-8 minimum and 10-12 maximum weeks for its delivery
There is nothing quite as exciting as the prospect of driving a ride unlike any other on the road. Really make a Subaru yours with our help. Join us at our 16048 Interstate 35 North location in    Selma, TX, just a short drive over from Universal City, San Antonio and Garden Ridge, or give us a call at 888-807-6544 to begin the customization process today.
  **Please note some color combinations may not be available. Contact us for more information