Reasons to Lease:
Low cost
Short-term commitment
No worries about resale or depreciation
Reasons to Buy:
No wear or mileage penalties
Builds equity
Drive when, where, how, and as long as you'd like, without penalties
Make an Inquiry
Hours
Monday

9:00am - 9:00pm

Tuesday

9:00am - 9:00pm

Wednesday

9:00am - 9:00pm

Thursday

9:00am - 9:00pm

Friday

9:00am - 9:00pm

Saturday

9:00am - 8:00pm

Sunday

Closed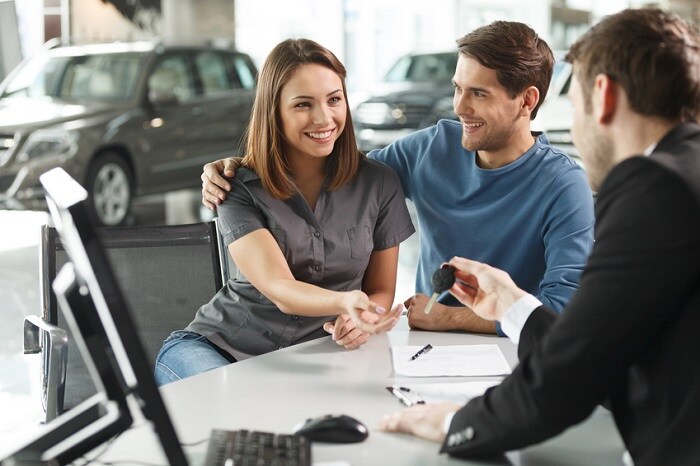 People love their new Subaru cars. Hanging on to the same Subaru Outback for decades at a time is easy for some people, but other San Antonio area drivers may find themselves approaching the car-buying process with different needs and priorities. If you're stumped about the choice to lease or buy your next vehicle, the Gillman Subaru San Antonio team can help make the decision an easier one.
Should I Lease?
Because of its short-term nature, leasing is a great fit for some drivers. Switch vehicles frequently? Lease. Is a new addition to your family in the cards? You should lease. You should also consider a lease if you have good credit but not a lot of cash on-hand, since it's a good way to lower monthly payments without a huge down-payment.
And if you don't want to be bothered with depreciation, equity, trade-in values, or resale, leasing is practically tailor-made for you. At the end of the lease term, you simply turn in your vehicle and keys, fulfill any outstanding financial obligations, and move on to what's next.
When You Should Buy
That doesn't mean leasing is right for everyone. After all, there are some restrictions to leasing your Subaru WRX. Want to modify it? That's a bad idea with a lease. Putting a lot of miles on it because you have a long commute, or because you like a good road trip? Mileage penalties are going to add up quickly. And if you plan on taking your Subaru Forester off-road, you're likely to be surprised by wear-and-tear penalties at lease end. Each of these things (and others, like the ability to sell when you'd like and drive however you please) lends more weight to buying instead of leasing.
Financing a Subaru Vehicle at Our Dealership
Maybe you've read this far and you're still stuck. We understand; this is a big decision, and you'd like to get it right the first time. So talk to your Selma TX Subaru dealer and get the right answers - as well as manufacturer and dealer incentives, Subaru financing, and more - from our expert staff of sales, service, finance, and parts professionals. Gillman Subaru San Antonio is located at 16048 Interstate 35 North in Selma, TX, and we look forward to serving you!