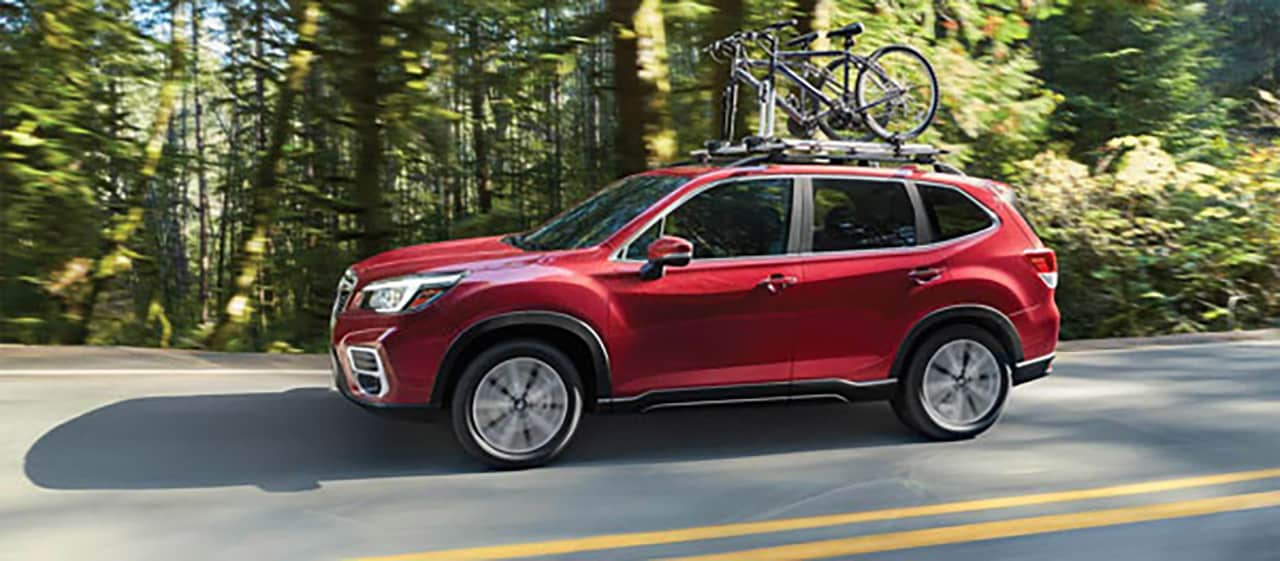 With new models of the 2021 Subaru Forester continuing to roll onto our lot here at Gillman Subaru San Antonio, buyers are wondering about how the SUV can be customized with accessories. In fact, one of the best things about the 2021 Subaru Forester (and Subaru as a whole) is the amount of lifestyle and outdoors-focused accessories the automaker has available. Whether you want to spruce up the interior, add additional storage options, or something else, there is sure to be a genuine Subaru accessory for you. Here are some of our favorite 2021 Subaru Forester accessories.
Lifestyle Accessories
Thule Bike Carrier: Subaru partners with esteemed outdoors company Thule to create a number of different lifestyle accessories, one of which is the Thule Bike Carrier. You can choose among different hitch sizes and even choose a roof-mounted carrier.
Thule Kayak Carrier: If you own a kayak, you likely are looking for a way to get it to your favorite body of water near Selma, TX. The Thule Kayak Carrier makes it simple to mount your kayak on the roof of your 2021 Subaru Forester.
Thule Portable Step: When you buy a Thule roof-mounting accessory, you're likely going to want an easy way to reach the car's roof. The Thule Portable Step attaches to the car's wheel to give you a leg up to the car's roof.
Trailer Hitch: Maybe you want to tow a trailer with a boat in your 2021 Subaru Forester. If so, the easy-to-attach trailer hitch is a must-have.
OEM Subaru Accessories
When buying Subaru accessories, it's important to buy ones that are authentic and OEM. Here at Gillman Subaru San Antonio, all of our Subaru Forester accessories are OEM and guaranteed to fit on your model. Stop by and check then out today!