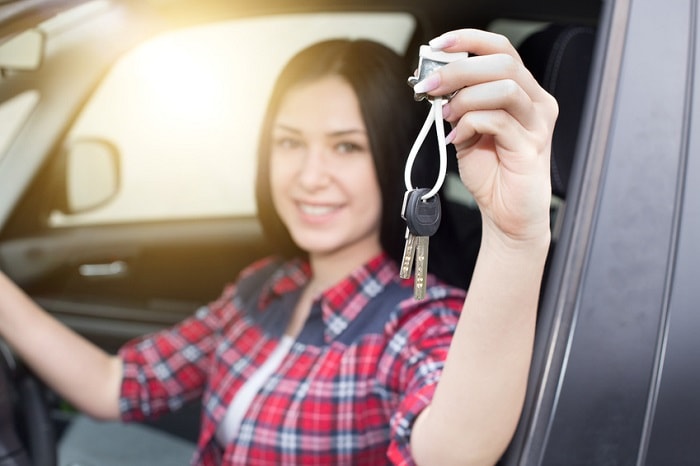 If you have recently obtained your driver's license, your driving needs are going to be slightly different than somebody who has been driving for decades. In particular, you're going to want to look for a vehicle with ample advanced safety and driver assistance features, as well as something that is easy to drive. Luckily, the Subaru SUVs that we have available at Gillman Subaru San Antonio are loaded with these types of features. Here are some of the best Subaru SUVs for new drivers.
2021 Subaru Crosstrek
Because new drivers tend to be younger and have a slightly lower budget for buying a new car, the budget-friendly Subaru Crosstrek is our first choice. In addition to being affordable, the 2021 Subaru Crosstrek is packed with driver assistance and safety features as part of the EyeSight suite. These features include:
Automatic Pre-Collision Braking: Applies full braking force and brings you to a complete stop in emergency situations.
Lane Keep Assist: Can help you steer back into your lane if your drift out of it.
Advanced Adaptive Cruise Control with Lane Centering: All new for 2021, takes some of the stress out of driving by helping with steering, braking, and throttle control.
2021 Subaru Forester
Another excellent choice for new drivers is the 2021 Subaru Forester. Like all Subaru SUVs, it features the Symmetrical All-Wheel-Drive system, which not only deliver maximum traction on all surfaces, but it also gets you up to 33 miles per gallon on the highway. This makes new drivers feel more confident, as they will be in control, whether there is rain, snow, or ice on the road.
Test-drive these new driver friendly SUVs right here at Gillman Subaru San Antonio.