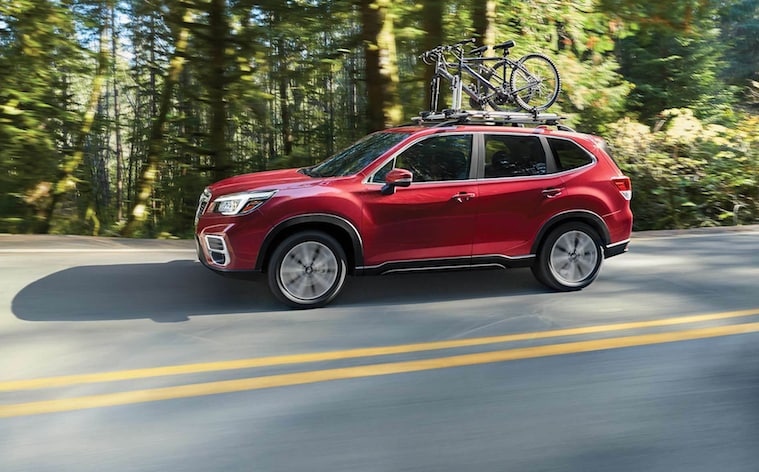 One of the most common customer questions that we receive here at Gillman Subaru San Antonio, is which is better, the 2020 Subaru Forester or the 2020 Subaru Outback? Of course, choosing one of these cars is like picking a favorite child; each vehicle has a number of great features, and which one you choose will largely depend on your automotive needs and what you are looking to get from a Subaru car.
2020 Subaru Forester
The 2020 Subaru Forester is a four-door, five-passenger SUV with 111.9 cubic feet of storage space. The interior is considerably larger than that found on the Subaru Outback, so if you're an active family with cargo needs, the Subaru Forester is the better option in this regard. Like the Subaru Outback, the Subaru Forester features standard Symmetrical All-Wheel-Drive on all models, which makes it a great choice for off-road adventures. Another similarity has to do with the in-cabin technology features. Both include navigation systems, Bluetooth, touchscreens, EyeSight Driver Assistance features, and Android Auto and Apple CarPlay.
2020 Subaru Outback
The first difference you'll notice with the 2020 Subaru Outback is that its appearance is more similar to a wagon than an SUV, going along with the smaller cargo and passenger space. One advantage that the Subaru Outback has over the Forester is the towing capacity. The Subaru Outback can tow up to 2,700 pounds, while the Subaru Forester can tow 1,500. The Subaru Outback also offers an available V6 engine, while the Forester does not.
The bottom line is that while these two Subaru vehicles have some similarities, the cargo, appearance, and power differences set them apart. The best method to determine which vehicle is right for you is to visit our dealership and take a test drive.