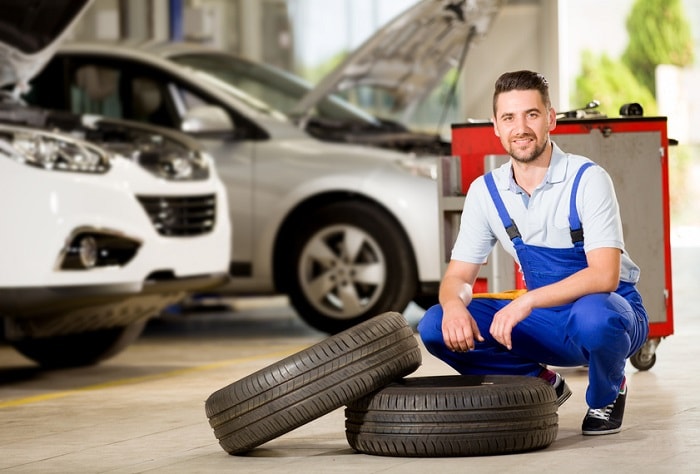 As the part that connects the car's body to the road, tires are absolutely essential. In addition to aiding performance while on the road, tires also are some of the most important safety components on your vehicle. Over time, tires can wear down and become less effective, and they should be replaced when this happens. Here at Gillman Subaru San Antonio, we have a Subaru tire center, where our team of qualified mechanics can outfit your vehicle with a variety of different types of tires.
How do you know when you need new tires? First of all, determine how old your tires are. Many tire manufacturers recommend replacement after seven years of usage, but check out your owner's manual for your specific recommendation. Another easy way to determine whether your tires have adequate tread is to do the penny test. Take a penny and place Lincoln's head in one of the grooves of the tire tread. If you can see all of Lincoln's head, it's time to replace the tire.
Here at our Tire Center, part of the Subaru Service Center, we carry a variety of different Subaru tires. The most common type of tire purchased here in the San Marcos, TX area is all-season tires. These tires are engineered to perform in warm, dry, and wet conditions, they are intended for year-round use, and they have longer tread life. Another option for Subaru drivers is summer/performance tires. Compared to all-season tires, these tires deliver improved braking, cornering, and traction in warm climate conditions, exceptional street traction, and enhanced performance in wet conditions.
Try out new Subaru tires for yourself here at Gillman Subaru San Antonio.