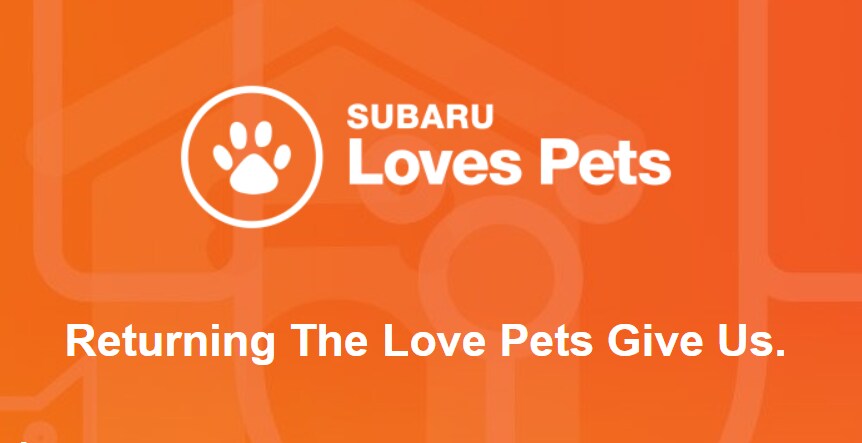 Subaru is an automaker that not only manufactures some of the longest-lasting and most off-road-ready vehicles on the road, but also puts a lot of effort into social causes that are important to members of communities such as Selma, TX. As part of its Subaru Love Promise, Subaru has a commitment to pets and animal welfare as a whole. Subaru Loves Pets 2019 is kicking off this October, and the automaker will be dedicating hours upon hours to animal welfare. Here at Gillman Subaru San Antonio, we invite you to learn more about Subaru Loves Pets by stopping by our dealership.
October 22 is National #MakeADogsDay, and Subaru is the company that created this inaugural event. Through the automaker's 11-year partnership with organizations that love animals as much as they do, Subaru has provided nearly $25 million to support the help, rescue, transport, and adoption of more than 57,000 animals. As part of Subaru Loves Pets money, the company has established the first-ever National Make a Dog's Day. Subaru and its retailers across the country will invite dog lovers to do something special for their furry friends, and they'll also sponsor a nationwide effort to help shelter dogs find loving homes – with a special emphasis on shelter dogs with special needs.
National Make a Dog's Day is not the only contribution that the automaker has made to animal welfare over the years. Subaru has supported national animal welfare organizations such as ASPCA, ASPCA Rescue Rides, and the Center for Pet Safety, as well as various local animal welfare causes.
To learn more about Subaru Loves Pets, as well as test-drive a new Subaru car or schedule Subaru service, head over to Gillman Subaru San Antonio today.