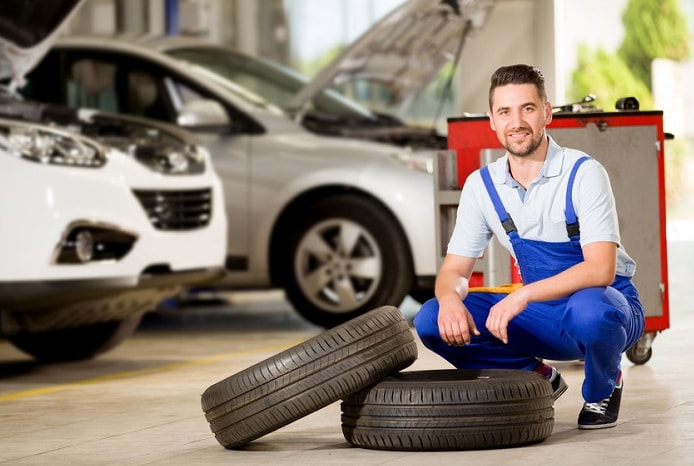 Summer is the season for barbecues, pools, and road trips. For most of these summer activities, you're going to want your Subaru vehicle to up to handle the challenge of hitting the open road. The hot and humid climate of the New Braunfels, TX area can cause difficulties for your car's tires, with regards to inflation and performance. Here at our
Subaru service center
, our team of professional mechanics is standing by to ensure that your car's tires are ready for the summertime.
The main tire-related issue that the summer poses is related to tire pressure. When the temperature warms up in the summer, it can cause your car's tires to be overinflated. A general rule is that tires lose or gain one PSI for every 10-degree change in temperature, which means that if you haven't touched your car's tires since winter, they could be significantly overinflated. This type of overinflation causes less of the tire's surface to come into contact with the road, making it wear unevenly and cause the car to handle and brake poorly. It also becomes more prone to damage from potholes and other road debris.
If you don't want to deal with the hassle of obtaining a tire pressure meter and going to the gas station, waiting in line for the pump, and scrounge for quarters to use the air, simply bring your car into our Subaru service center. In addition to filling your tires, we can show you our selection of new tires at our
Subaru tire store.
Adding summer tires to your ride can improve speed, handling, and overall performance during the warm months.
For any tire-related questions, contact our service center at (877) 893-9953.