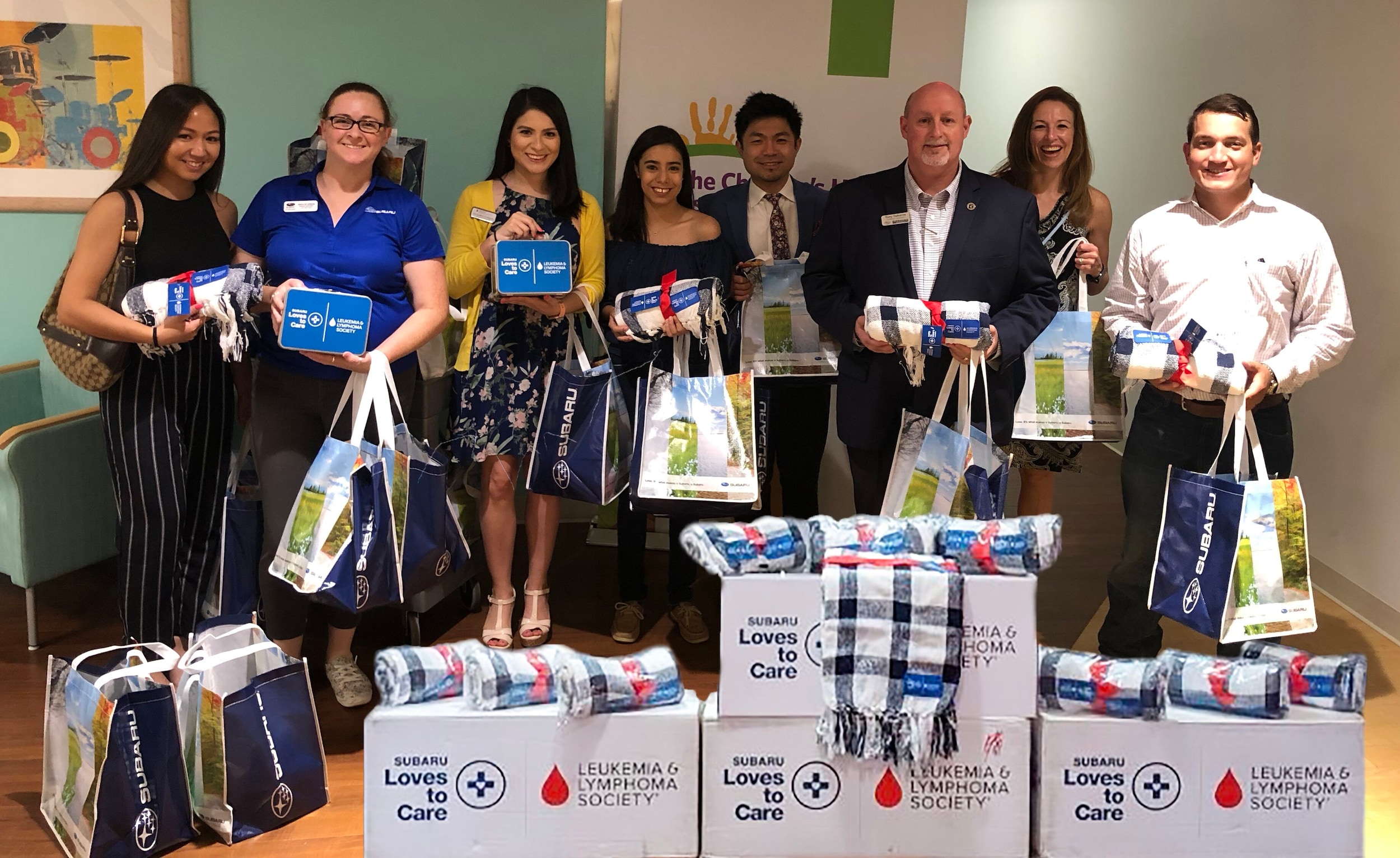 Here at Gillman Subaru San Antonio, we do everything we can to be a valued member of the Universal City, TX area community. The most recent way we gave back to the community was related to the national Subaru Loves to Care Initiative, where Subaru dealerships across the country partner with local and national charities to help those in our communities stay as healthy as possible. Our dealers recently visited the San Antonio Children's Hospital to hand out gifts and messages of hope to cancer patients.
Since 2015, Subaru of North America has partnered with the Leukemia & Lymphoma Society (LLS) to donate over 105,000 blankets and 12,000 arts and crafts kits to hospitals and cancer treatment centers across the country. The dealers here at Gillman Subaru San Antonio did their part and partnered with the local San Antonio Leukemia and Lymphoma Society to spread hope, love, and warmth by donating blankets and delivering thoughtful cards to cancer patients being treated at hospitals, cancer treatment centers, and community oncology practices across Texas. Our thoughts are with the patients as they continue on their road to recovery.
A few of the different dealers who visited the Leukemia & Lymphoma Society and the Children's Hospital of San Antonio are General Manager Tony Osborne, Sales Manager Gary Chiu, Shealyn Jordan, and Reyna Villanueva. The Subaru Loves to Care Initiative is a small part of the larger Subaru Love Promise, where Subaru partners with charities and organizations across the country that give back to their communities. A few of these partner charities include Make-A-Wish America, the Alzheimer's Association, Dining Out For Life, and the Special Olympics.
To test drive a new Subaru car or to learn more about our hospital visits, head over to Gillman Subaru San Antonio.