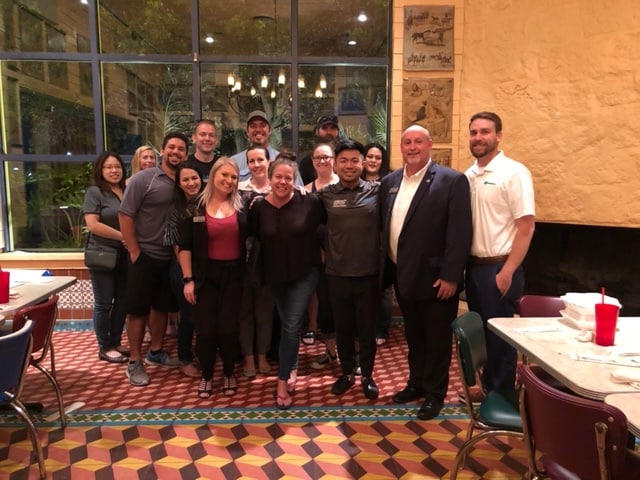 Here at our Subaru dealership serving San Marcos, TX, it is fair to say that every one of our employees is passionate about the lineup of Subaru vehicles. We're thrilled when we encounter the same level of passion in our customers, and the workers at Subaru headquarters have identified an especially energetic and passionate group of Subaru fans as official Subaru Ambassadors. Just a few weeks ago, a group of these Subaru Ambassadors paid a visit to our dealership and we were able to meet them.
Subaru Ambassadors are an exclusive group of energetic and passionate individuals who volunteer their love and enthusiasm to spread the word about Subaru and help shape the future of the automaker. Ambassadors can be anybody – your friends, your family, your neighbors, or even you. Ambassadors can be easily spotted in the community because Subaru provides them with official apparel and items to help them stand out from the crowd.
The role of a Subaru Ambassador is to lend their voice, time, and experience to the local community, and pledge to do right by all the communities in which we live. They represent Subaru with integrity, honesty, and enthusiasm. When our team of dealers met the local San Marcos, TX area Ambassadors, we had a fantastic time. They volunteer their time to spread the word about Gillman Subaru San Antonio, our new and used Subaru vehicles, and our initiatives. We're excited to work with this awesome group moving forward.
Among the different employees who got to meet the Ambassadors were General Manager Tony Osbourne, General Sales Manager Gary Chiu, Service Manager Kevin Justice, Connection Specialist Shealyn Jordon, and Salesperson Brianna Brown.
To learn more about the Subaru Ambassador program, talk to a dealer here at Gillman Subaru San Antonio today.