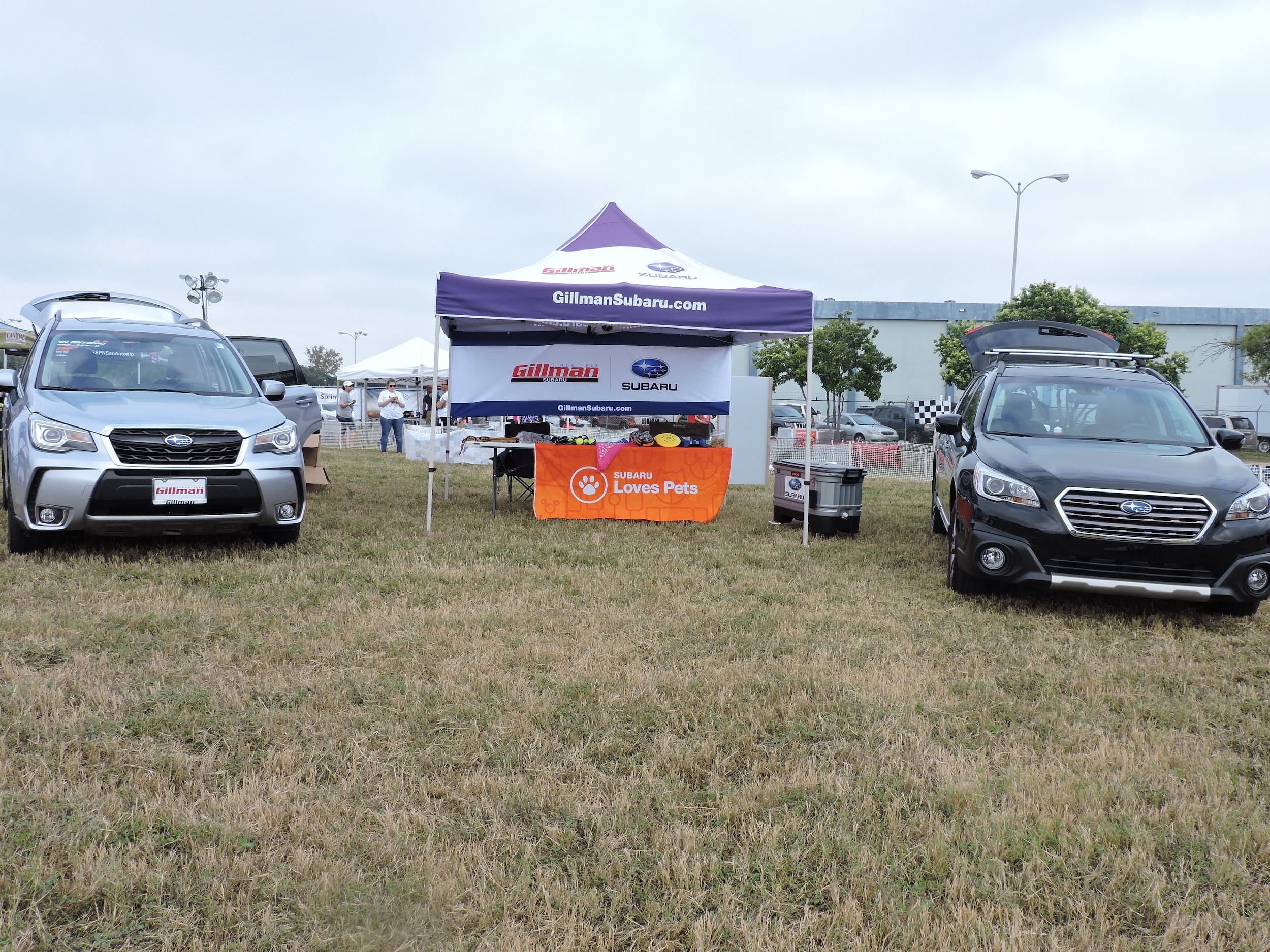 ​Here at Gillman Subaru San Antonio, we know how much your furry best friend means to you and your family, which is why we're happy to sponsor a day specifically for the dogs in your life. Your dog is a loyal and loving companion every day of the year, and to say thanks for such devotion, we welcome you to bring your dogs down to Poochmania 2017 on November 11th for a day filled with playing, getting to know other dogs in the area and a multitude of other dog centered activities!
Poochmania is taking place at the San Antonio Humane Society and will offer fun for the whole family, especially your four legged family members. There will be a wide variety of dog centered activities, including a costume contest where you can dress your pooch up in your best doggie outfit, the doggie fun zone obstacle course where you can test your pups ability to block out distractions and enjoy a multitude of structures, Splash Dogs dock jumping competition where you can test your dogs dock jumping ability, the family fun zone where the kids can play, and a celebrity dog wash!
We are a proud sponsor of Poochmania 2017 and will be there with our four legged furry friends as well! We'll also have two new Subaru models on display for you to check out while your dogs play, and are happy to walk you through some of the advantages and options each model offers. If you're looking for a day of fun for the whole family, including your pooch, we welcome you to join us at the San Antonio Humane Society from 11-5 PM on Saturday, November 11th for Poochmania 2017!